 In the ongoing battle to maintain data connections and processor performance, the last thing on your mind is your data center's support systems-that's because Aztec has that front covered.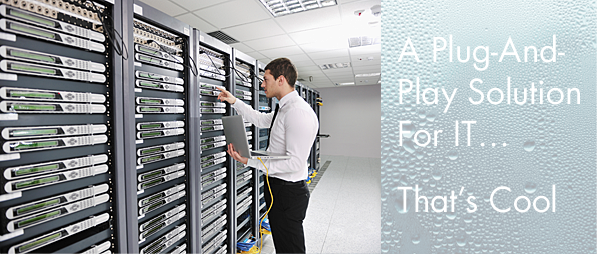 Aztec Indirect and Indirect/Direct Evaporative Cooling Units are an energy-efficient solution that creates an optimal environment for server performance while lowering your data center's PUE.
Aztec-a self-contained, roof-mounted unit-delivers flexibility for your server room configurations. Scalable, digitally monitored, and utilizing no white space, our units keep pace with the evolution and growth of your data center, meeting changing demands without major additions or renovations.
Between the energy saved and the unused space, Aztec lets you invest more energy-personal and actual-into the technologies that drive your business. That's the kind of smart thinking that won't get old anytime soon.
Aztec Indirect and Indirect/Direct Evaporative Units for IT Applications