Dell Talks High Temperature Equipment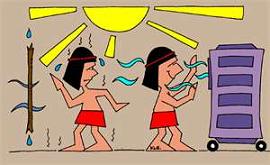 Although the new ASHRAE TC 9.9 Temperature Guidelines for Data Centers have not yet been published some IT equipment manufacturers are already jumping on the new criteria.

Dell Computers of Austin, Texas have stated that much of their product line is already suitable for the new A3 and A4 temperature ranges being published by ASHRAE later this year. Dell has gone further to state that they will warranty those products up to A4 levels (114 degrees F and up to 90% RH) even though the products were purchased within the last few months...prior to public exposure of the new guidelines.

Although many in the IT industry have predicted that class A3 and A4 equipment will be more expensive it appears that Dell is challenging that thought with this action on some of their legacy equipment.

As always there are the caveats regarding proper spacing of equipment and installations in hot aisle/cold aisle environments with proper airflow but it appears that the future of class A4 equipment is closer than we thought.